We look after your internet prescence so you don't have to
Whatever you need doing to your site, we are here to do it. We make it very easy for you to ask us to do anything. We work FOR you.
Use our customer log-in page

This secure area will give you feedback as to where we are up to with your changes.

Ring us up

You will have a direct number to call your project manager.

Email us

A direct email address straight to your project manager.

Visit us

You can come and sit with us while we change the website.
What's Covered?
Dependant on the level of service we agree to, we will do the following as and when you want it done:
Add new pages

Got new products or services? A new service you want to offer. No problem, we will add a new section for you.

Change anything on the site

From photos, to moving address, let us know and we'll get a web ninja straight on it.

Search Engine Optimisation

We'll constantly tweek the site so its up there with your competition.

Email Newsletters

You send us the text, we will hand craft it into a sexy newsletter that will improve your sales immensley.

Analytical reporting

How people found your site, how many visitors you have, all sent via email every day, week, month. Whatever you want.

Web Site Hosting

We host your website, all included in the montly fee.

Unlimited Email Addresses

How many do you want, because you can have them?!

Peace of mind

IF you ever have a queston about anything online, we've been in this game for years. So give us a ring and we will do our best to explain anything you dn't understand.
Now you've read all about the 3'ms why not get in touch. The quicker you email us, the quicker your life is better … get in touch here
Here's an example of a monthly ranking report we will send you.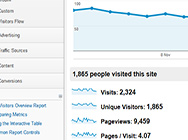 We'll send you reports like this, as often as you like. Even daily!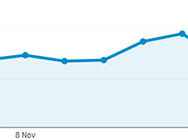 If we do some social media marketting or some SEO, you will get more website visits.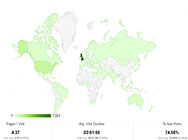 This report tells you where in the world your website visitors are coming from.