We will do our very best to get you where you want to be. As soon as possible. (We are based in Essex but have clients all over the UK)
The world has gone organic mad…
One of the things we are very, very good at is organic SEO, or search engine optimisation. As a rule of the thumb, the better the search results or the higher it "ranks", the more searchers will visit that site. As a Essex SEO company Webbuilt4u have had countless successes in the websites we have been involved with.
Half the world's population now has access to the internet, the majority of them have their homepage set to a search engine. 86% of those people find everything they are looking for through search engines.
Google has a staggering 87% of the market here in the UK with 200 Million Daily searches done world wide each day.
There are over 21 billion web pages that Google knows about, all trying to outrank each other, day in day out.
There are billions of other pages not even listed in any search engine.
Every month we see another client who somehow has managed to not be listed or known about by the search engines. People think that if you build it, they will come. Sadly this is not true. If you are not linked to by anyone already in the Google Index, Google will not find you, and getting listed is easy, very easy. Its getting ranked for what you want to be ranked for that is the skill.
It's now generally accepted that search engine marketing shouldn't be taken lightly. Effective search engine optimisation for both small and large business can and will increase the visitors your website.
You probably found us through Google, or MSN, Yahoo or Ask? What does this tell you? It tells you we know what you are doing, when it comes to getting your site on the front page of Google, we're there already.
Organic SEO is different to Cost per click, or Pay per click marketing. We do not pay Google to appear in the rankings, if this is something you would like to consider in your marketing budget, you can find information read about our Google Adwords services.
How do we do it?
SEO is an ongoing project, it's not a quick fix. It's also not an overnight thing, it takes time. Time for Google to take the changes we make into consideration, time for Google to trust your website. We will be happy to discuss our techniques with you in our initial meeting, but we won't be telling our competitors exactly how we do it on this website.
With your own SEO account manager here at Webbuilt4u you will have constant access to our Online Marketing Manager, who will answer any questions you have.
Optimisation from Start to Finish
If you have already got your own website, no problem, yes we would prefer to build your website ourselves, as there is a certain amount of things we can do at the early stage of building the site. But we are also happy to work with what you have already, regardless of the language it is coded in, we can usually fix problem sites.
The Majority of the work comes after we launch the site. A small percentage of designers and developers actually optimize pages for the search engines while they are building. We are usually picking up the pieces from web designers who know nothing about the process. As many as 60% of all sites are not properly optimised to rank high in the search engines.
Keep It Fresh
Keep your website nice and fresh, Google loves fresh websites. This is another reason as to why this is an ongoing process and not a one hit fix.
tick tock tick tock. Every second you think about signing up, is another second we could be improving your website.
Here's a report showing who has visited your site in the past month.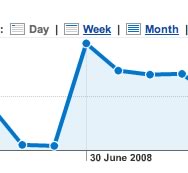 Your site gets visitors from all over the place. This map shows you exactly which country.
We can even drill right down and tell you exactly what town they are coming from.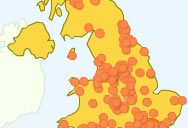 We can track how they found the website, how long they were on for. And where they left it!