We are also pretty damn good at marketing your company
Odds are that you found us through Google. What does it tell you? it tells you we know how to get you found through the number 1 search engine in the UK (at the last count it had 87% of the uk market).
It is a simple fact less and less people are using traditional means to find the information they require. Remember the Yellow Pages? Ten years ago, it was the best way to find a local business to do the jobs you require.
As a business they are moving very rapidly to an online business model, you have probally been hassled by their sales team wanting you to sign up with their online version.
Each year the percentage of on-line shopping, job hunting, and general thirst for resources and information, rises. If your website is not search engine optimised then you are losing valuable customers.
Not being search optimised is the same as owning a shop front, only to not bother putting a sign up, shut the door and generally pretend you don;t want any customers.
Search Engine Optimisation
One of the things we are very very good at is organic seo. As a rule of the thumb, the better the search results or the higher it "ranks", the more searchers will visit that site. as a Essex SEO company Webbuilt4u have had countless successes in the websites we have been involved with.
Half the world's population now has access to the internet, the majority of them have their homepage set to a search engine. 86% of those people find everything they are looking for through search engines.
Read more about search engine optimisation in Essex.
Email Marketing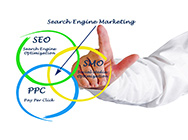 We work out what is the most cost effective website marketing strategy for your business.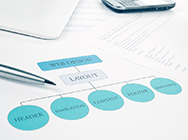 Sometimes we recommend adding new pages or features to your website to make our SEO strategy work more efficiently.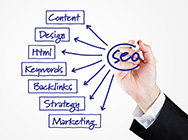 The basics of SEO will never change, create content, optimise the content then promote that content.