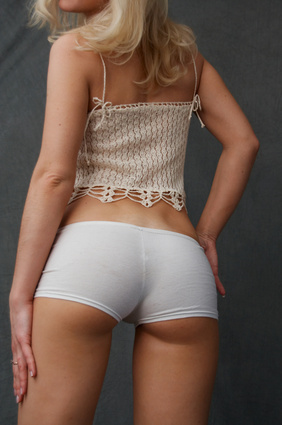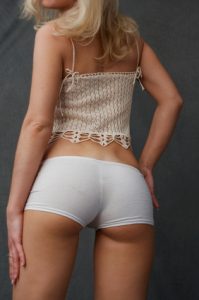 We love doing Adult Website Design for Escorts and here is an example conversation we had recently, we are happy to say the website is now underway:
[Escort] I am interested in a Website Package This would be an Adult Industry website for myself as I work as an Escort but I will also need to have made up different size banners for Adult Directory advertising and listings, If this is just a simple graphic would this be an extra cost? I understand if the banners are more complicated I would have to pay additional charges. I would like the new site to be like this one, how much would this cost please? Also how can we make my new website more popular with punters as I have heard you need to get high in Google for it to work.
[Adult Website Designers] Thanks for getting in touch. As you're no doubt aware, we provide our websites on a pay-monthly basis. Prices start from just £25 a month paid by direct debit.
Costs for producing something similar to the site you suggested are:
Base package (10 pages) £800
Top-up (25 pages) £400
Image banner £100
Image gallery £100
There is no set-up fee.
I can make up a few banners as part of the set-up depending on the complexity of what you want. For more complex work I can give you a fixed fee quote once I have more information.
Google rankings are a great way of generating business but can be difficult to achieve for start-up websites especially for search terms that are already quite competitive as I suspect your industry may well be. Fortunately Google ranking are not the be-all-and-end-all. There are many other ways of getting in front of your audience including Google Adwords and Facebook advertising. These can be focussed on a specific geographic area and may be more suitable for your needs.
We are search engine optimisation experts often quoted as being specialists in this field, although I should warn you that our SEO fees will be competitive and probably higher than you expect but the return you will get far outweighs the cost put into the SEO early on. Results cant be guarenteed and you may have only variable success if you dont put any work into the site and marketing yourself but together we can make it work.
If you have any further questions please don't hesitate to contact me. For a better understanding of what we can do for you it might be an idea to attend a meeting with us here in Essex.
[Escort] Thanks for the quick reply, your prices seem very good, can you confirm you can make me a website where I can add other girls on the site and make them show for the places they come from? I dont want to pay for advertising and have been told we need to get the website to be good to get lots of punters to find us
How do we start this going?
What do you need to know to start with?
Can we send you some photos so you can set some of the girls up?
Will you give me a way to update and add girls myself as normally people move around a lot
Do we have to have a monthly fee? cant we have a one-off quote? what are the benefits of this? Also hope you dont think I am being cheeky but perhaps you can take part payment from some of our Escort services, I am sure you will like me and my friend.
[Adult Website Designers] Hi Sarah, yes, that was somewhat remiss of me to not mention the website comes with a login which allows you to update it! You can update text, images and even add and remove pages.
You may not want to pay for advertising – and I'm sympathetic to that – but SEO is not cheap either. I tell you what – why don't you give me some idea of the sort of search phrases for which you'd want to rank highly in Google and I'll have a look and see whether anyone searches for them and how competitive they are?
If you'd like to get started we are currently testing a new online sign-up process and I've set up an account for you here As I say, we're still testing so would appreciate any comments you have.
The other alternative is to meet up in our Essex offices. In order to get cracking I'd need to know the pages you'd want and how they connect together – I expect this would be something like:
Home
Escorts [multiple escorts listed with their own pages]
Faqs
Booking
Contact
You will also need to send your logo, images and text. It would be very helpful to have any other artwork you may have had designed, such as a flyer, so we can match the design. Or alternatively you can send us some examples of sites you've seen you'd like to emulate. You can do most of this using the sign-up link above or I can send you a document you can use to give me your details.
Regarding the monthly fee – your website (indeed any website) has to be connected to the internet 24/7. This is known as hosting for which there is an on-going fee, wherever you have your website built. You'll also need a domain name, and probably email too. All this is included in your monthly fee, plus support as and when you need it – although our system is very simple to use and we really don't get that many support calls.
The way we devised the costs for Webbuilt4u was to start with the price we would normally charge for a bespoke website with the same functionality. Most people keep their website for up to 5 years before renewing – that's 60 months. We divided the cost by 60 and came up with our monthly price. So you pay for the development of your website over its lifetime, which is like interest free credit. Plus it ignores the hosting, domain and support fees, so it's actually incredible value for money.
If you wanted to pay a lump sum, you'd be looking at around £3,500 plus £25 a month hosting. I hope that's answered all your questions – let me know if you have any more.